Join The Mended Story & Transform Lives Around Your Table
Watch The Survivor's Stories
Your Impact Restoring Lives Around The World
EMPOWERMENT

Provides Sustainable Livelihood & Economic Opportunity for Survivors.

PROTECTION

Reduces Vulnerability to Violence & Exploitation.

BRIGHTER FUTURE

Creates a Better, More Equitable World for All of Us, Restoring Communities For Generations to Come
Modern Day Slavery Statistics
According to the 2023 Global Slavery Index, an estimated 50 million people are living in modern slavery. This is nearly one in every 150 people in the world. 27.6 million are in forced labor (a form of modern slavery). Modern slavery is hidden in plain sight and is deeply intertwined with life in every corner of the world.

One in four people in modern slavery today are children. The men and women earning above-fair living wages through Mended are able to send their children to school and reduce their vulnerability to the violence of slavery.

Currently, G20 countries are importing more than US$468 billion worth of products at risk of being produced with forced labor. This estimate considers only the top five most valuable at-risk products imported per G20 country, which includes electronics, garments, palm oil, solar panels and textiles. 
It Means We Can All Play A Part In Helping Survivors Flourish.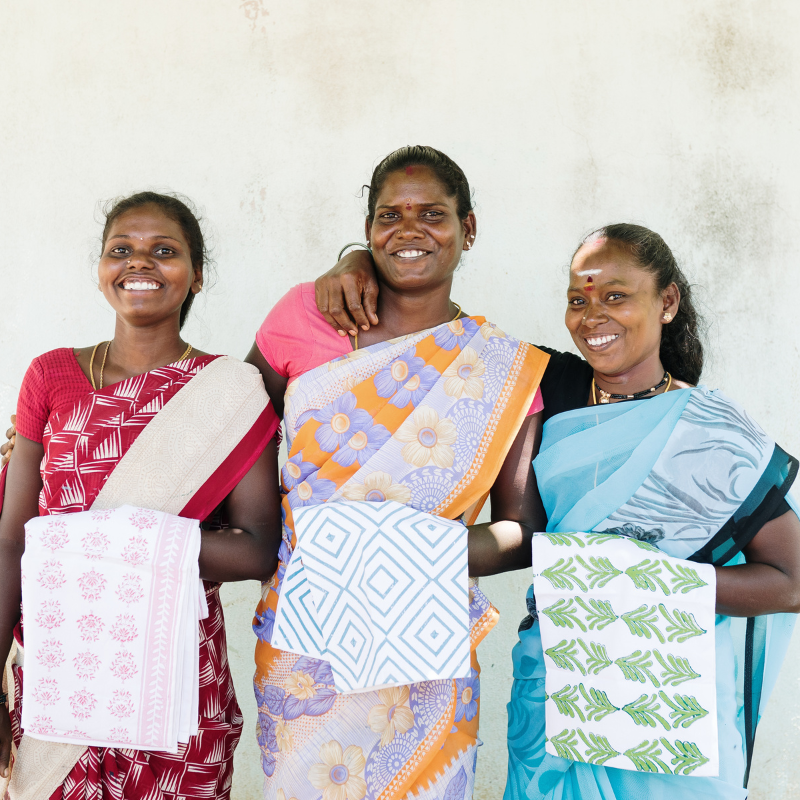 At Mended, we give you a simple & beautiful way to create life-changing impact around the world from your table.
> SHOP FOR IMPACT
Every Purchase Makes This Possible...
Sustainable & Above-Market Wages

Dignified & Safe Work to Support Survivors, their Families & Communities

Professional Growth through On-going Skills Training & Development
We collaborate closely with our artisans & a committed local team on the ground in South Asia to thoughtfully produce each collection in a way that empowers survivors and ensures above-market, equitable pay.
"Demand quality not just in the products you buy... but in the life of the person who made it."